How to migrate a website and not lose SEO positions
Do you need to migrate your website, but do not want to lose positions in the Google ranking? Calm! Today we bring you some tips to achieve it.
Migrate a website and not lose seo positions, It is one of the most common concerns in the world of web positioning. And it is that, if we do this process in the wrong way, we run the risk of experiencing a resounding drop in the positioning of our website, which would mean a loss of months, and even years, of work.
Migration is necessary when your website has been hacked, loads too slowly or the hosting server does not respond to your requirements immediately. It may even be that your current hosting has become obsolete and you need a space with greater capacity.
If you have already consulted among the various options on the market and have chosen your new hosting provider (preferably with SSD storage, to obtain a higher loading speed), the time has come to take these elements into account.
Clarified these three points, now we will talk about the steps to follow according to the migration you want to do.
To have a presence on the Internet, it is not enough to upload a web page to any server, it is necessary that it be of quality and efficiency to avoid any inconvenience.
If it's just domain migration
This is a process that is usually automatic and, depending on the termination of your domain, you must take one path or another.
When we talk about a .ES domain, an administrative message will arrive in your email inviting you to click to start the transfer. Since this is a minor change, everything will continue to work as usual. As an additional note, make sure that the message was indeed sent by the provider.
On the other hand, if you have a domain .COM, you will need a code that goes by the name of AUTHCODE. If you are aware of the control panel, you will be able to locate it, otherwise, you must contact your provider and request it. With this information, you can start the file transfer and after 5 days it would be ready.
In both cases, since the domain name is not being changed, the information on the page remains intact, that is, the DNS (Domain Name System) remains the same.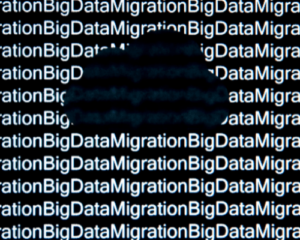 What if I want to migrate the web?
Depending on which CMS it is made with, whether it is Prestashop or WordPress, the process to follow will be different. Although in general terms, it is a simple procedure, you only need to locate the database and migrate it. If we are talking about WordPress, there are two plugins (this is one of the wonders of working with this CMS): Better Search and replace or Duplicator.
On the contrary, with Prestashop you must do the process manually, taking care that all the files are downloaded and thus do not lose information, especially the images uploaded to your web portal.
Now what do I need to do for post migration?
We have reached a point where the level of complexity increases because the migration of emails is something that needs more dedication and care. seeing you forced to move all the current emails from the old server to the new one, reconfigure them to the new parameters and finish adding all the changes to the different devices you have, the task can become titanic. The best alternative in this case is to seek the service of an agency or technician who can carry out the migration without neglecting any details.
We hope that this information will help you and by migrating your site you can maintain, in addition to your position in search engines, an effective tool to sell your services or products. Nowadays, and especially in online marketing, it is vitally important to have a website that serves as a cover letter for your audience and future buyers.